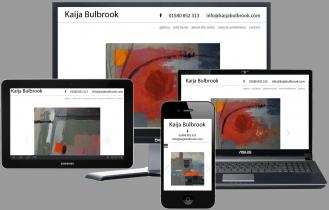 WordPress Support - KENT
WordPress is used by 59.6% of all the websites whose content management system we know. This is 26.5% of all websites. Due to this rise, we now offer WordPress development, as a alternative to our fully bespoke webdesign.


WordPress is a flexible and powerful platform and blog publishing platform. Over the years, WordPress has become a great content management system (CMS), the solution of thousands of websites, from blogs to entire sites.

How we can help
We offer bespoke one-to-one WordPress training on site or here with us.
WordPress is great, but do you really use it?
Let us help you make the most of it, we can explain how things work, what things do, as well as help keep your site up-to-date, secure and backed up.
We charge by the hour and work on your website, so a full bespoke one-to-one experiance.
Let us help you get the most out of your WordPress site.
Book by the hour or ongoing support, tottaly flexible to help you.
Backups
Security
Training
Extra Pages
Posts
Platform overview
What now?
For more information about our range of WordPress services, please contact us or give us a call on 01580 852 727.
We'd be happy to talk.
Important note about WordPress
WordPress is a great CMS and continues to grow in popularity. Like anything though, it's not perfect.
If you use WordPress, chances are that you have installed plugins and themes to satisfy your particular needs. There are thousands of plugins and themes publicly available on WordPress.org and other third party websites but installing a plugin, a theme, or even WordPress itself, is just the first step. WordPress is a living project. Developers work hard on this CMS to provide us with a reliable platform and we can say the same thing for many of the plugins or themes available. To use new features or to prevent potential bugs, keeping WordPress, your themes and plugins up to date is very important.
WordPress and its plugins and themes are like any other software installed on your computer, or like any other application on your devices. Periodically developers release updates which provide new features or fix known bugs.
As a user, when a WordPress update is released that fixes a bug, you should update as soon as possible to have the most secure and stable versions of the product.