Aerial photography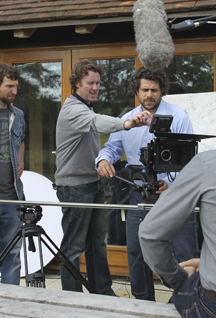 Web videos are one of the most effective and compelling ways to capture the interest of anyone who clicks onto your site – visual, instant, easy.
View our Aerial gallery of images HERE.
View our Aerial Video gallery HERE.
We offer a full video production service designed around your needs and your budget with a team of experts to help transform your ideas into something memorable, captivating and efficient.
Aerial images are a very effective way to show case properties, historic buildings, leisure facilities, construction works, surveying and numerous other industries.
Our UAV (unmanned aerial vehicle) can take fantastic images and video and can fly to a height of 400ft.
We offer both full HD video and still photography via a DJI UAV multirotor aircraft.
A small nimble machine, capable of stunning aerial images and video. Available for corporate videos, photography or inspections and surveys, we also offer a full video editing service.
Please contact us on 01580 852 727 or email us on info@lancefrench.com we look forward to discussing your requirements.
We are fully insured and have a CAA PFCO (Permission For Commercial Operation ).